<! -- Loan Post 1 -->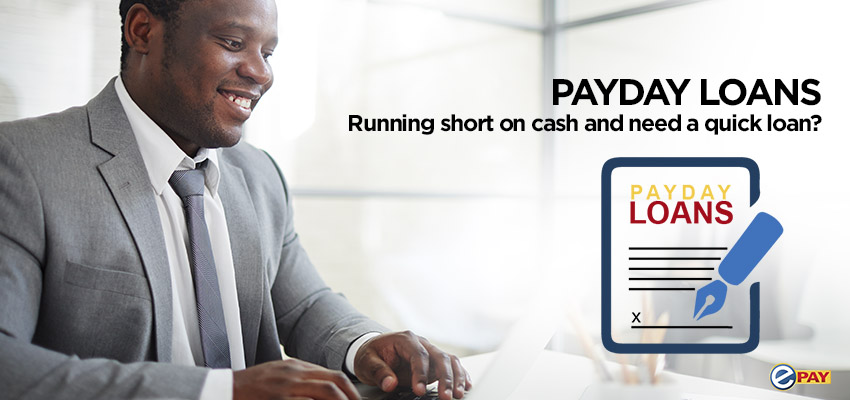 The Payday Loan.
If you ever run short on cash and need a quick loan to carry you through until payday, ePay has the answer for you.
All you need to do is to get your employer to register with ePay and you are on your way. ePay will provide you with a spending ceiling which allows you to spend any amount up to the ceiling.
The system will track your expenditure and deduct the amount spent from your pay at the end of the month.
You can use your spending allowance to buy anything within the ePay network and save as you spend.
<! -- Loan Post 2 -->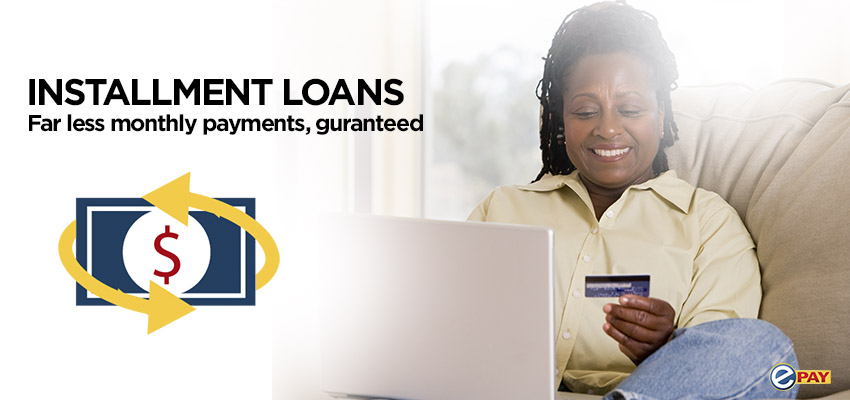 Installment Loans.
Let's say you are shopping online and want to purchase an appliance that cost more than your allotted spending ceiling. If you still want to make the purchase, we will immediately offer you an installment loan provided that the monthly payment is less than your allowable spending ceiling.
WE WILL LEND YOU THE CASH TO BUY ANY PRODUCT AT RETAILERS IN JAMAICA AND GUARANTEE THAT THE MONTHLY PAYMENTS ARE FAR LESS THAN YOU WOULD PAY IF YOU USE THEIR PAYMENT TERMS.
The monthly payment is immediately activated at any of ePay's participating retailers.
Let's say you want to buy a TV at a leading retailer for $60,000. Your ceiling is $20,000. You would immediately qualify for a loan of $60,000 and repay say $15,000 per month for four months because your ceiling is more than enough to cover the monthly payments.
Your ceiling would be reduced to $5,000 since you have committed $15,000 to monthly payments. Once the payment is finished your ceiling is moved up back to the original $20,000.
<! --/col-lg-8 --> <! -- SIDEBAR -->